Trubox – home platform
Knowledge Makers iterating with Engaging with Indigenous Research (under construction)
CAISSIE: Critical Analysis of Images, Site Seeing, Imaging, Examining – utilizing SPLOT approach
You Got This! A podcast platform (using Seriously Simple Podcasting plugin). We also provide resources and a Podcast Masterclass.
Foodloops A student-created community food security resource. Spun out into a generic version, which has been used in many contexts such as tourism management and biology.
But this type of platform is not a given in a contemporary higher education institution: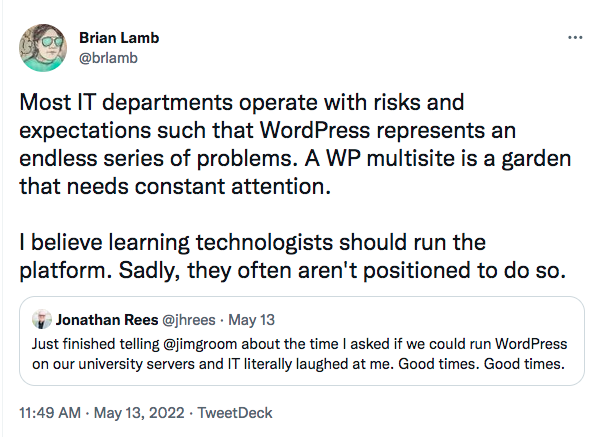 Anne-Marie Scott, "Digital transformation and why it can't be done without learning technologists".